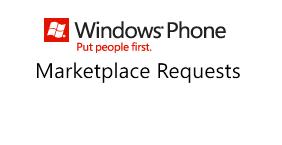 We already have an official uservoice page for Windows Phone to post our feature requests. Scott J Dorman, a Microsoft MVP has started a new uservoice page for marketplace requests alone. As usual you can vote for your favorite apps that you would like to see on Windows Phone Marketplace.
So far Skype, Instagram, Mint, Audible, Pandora leads the list of apps.
Check the page here.