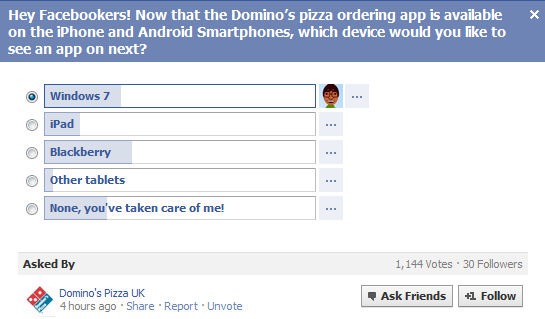 On WMPoweruser.com our readers have been involved in rather a lot of likely pointless polls with other OS fans.  On this occasion however we may get a delicious Pizza, or at least Pizza ordering app, out of winning.
Domino's Pizza already have and iPhone and Android app, and are looking at the next OS to support.  The contest is between Windows Phone, Blackberry or the iPad, and at the moment Blackberry is leading, but with a rather small lead of around 40 votes.
I am sure the readers of our blog can easily push Windows Phone 7 well over 1000 very quickly, so vote for a Windows Phone 7 Domino's Pizza app here.
Thanks Daniel for the tip.