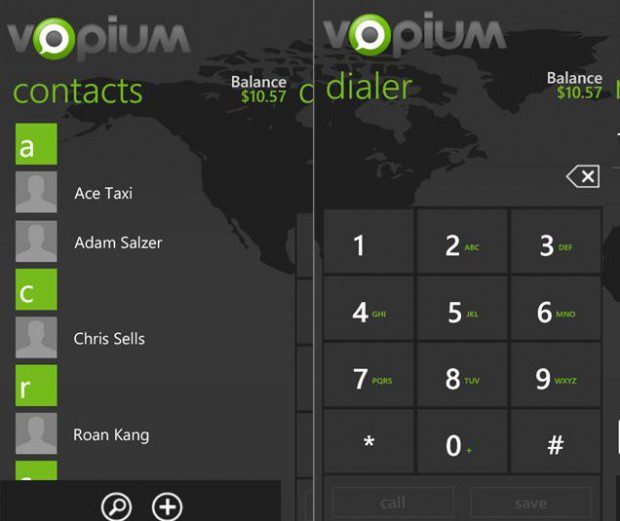 Vopium is a yet another VOIP app for Windows Phone that allows you to make cheap international calls.
App Description:
 Save up to 94% on international calls and keep in touch with your loved ones, anytime and anywhere in the world.

TEST THE VOPIUM APP WITH 5 FREE MINUTES

> Call anywhere by joining 1.3M Vopium users Worldwide!

Call any phone in the World right away. No need to invite – just call even when you're not on Wi-Fi or 3G.

THE VOPIUM APP ALSO GIVES YOU

> SMART RATES – see price before calling
> FREE ROAMING – call on Wi-Fi when abroad
> TELL A FRIEND – and earn €10 extra credit
Download the app for free from Windows Phone Store here.