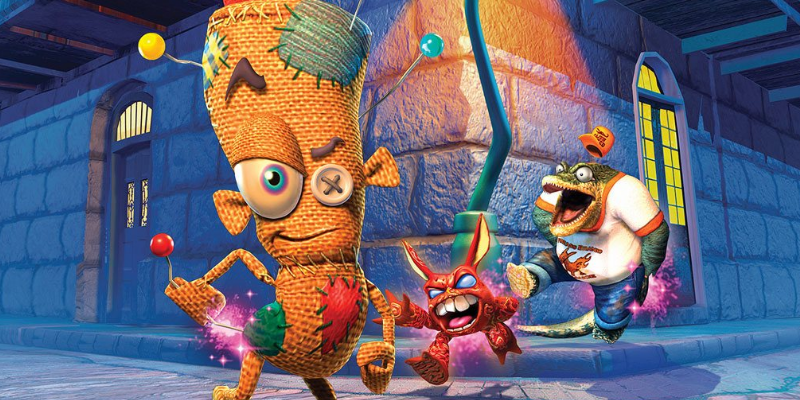 Original Xbox Voodoo themed 3D platformer Voodoo Vince is making a second go round on current gen consoles, getting a release for both Xbox One and Windows 10. However, this new version of the game will be remastered in 1080p HD. The game will also run at 60fps with a 16:9 aspect ratio and "updated rendering and visual effects." Also new for the remaster is Xbox Live integration and achievements, as well as rumble support.
Microsoft today announced that the remastered version will be available next month, April 18. In addition, the game will be an Xbox Play Anywhere title, meaning you'll be able to buy it once and enjoy it on all of your devices, for only $14.99
The game is set in New Orleans, with players taking on the role of a voodoo doll named Vince. You'll travel through places like "crawfish-laded swamps," graveyards, and the French Quarter as part of a journey to find Vince's owner, Madam Charmaine.