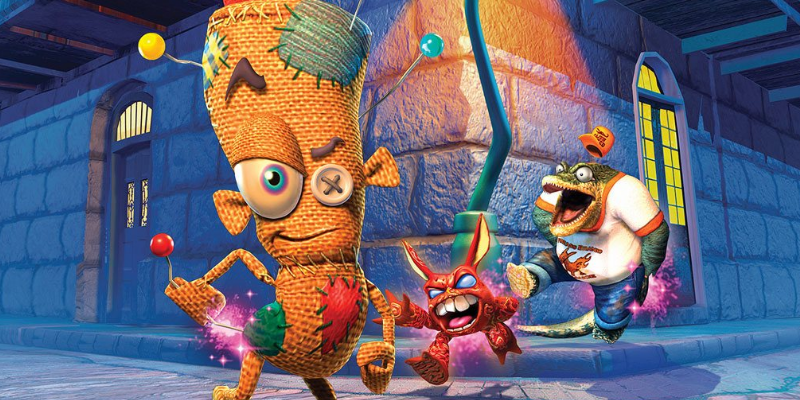 If you owned an original Xbox (which we wrote a somewhat nostalgic piece about) there's a chance you either owned or heard of a game called Voodoo Vince. It was a voodoo themed 3D platformer that came out back in 2003, and was published by Microsoft Studios (Which was then called Microsoft Game Studios). It was exclusively for the Xbox, and never came to any other system. That's changing pretty soon, though.
The game is getting remastered for both the Xbox One and Windows, and it's packing a lot of improvements. The most obvious one is the one in the title: it's remastered in 1080p HD. The original game's 4:3 aspect ratio is no more, and it now runs at a smooth 60FPS. A piece at the end of the trailer states that it'll be available on the Windows 10 Store, but a Steam Greenlight page for a Win32 release is also available.
Some of the other improvements in the remaster are welcome additions, too. Select pieces from the soundtrack will be updated and remixed, and Xbox Live integration (which seems to just be achievements) will also be there.
Voodoo Vince Remastered will be out early next year, and we're excited to hear more about it.
Are you excited to play Voodoo Vince on a modern system? Did you play it back on the original Xbox, or will you be playing it for the first time? Let us know in the comments below!