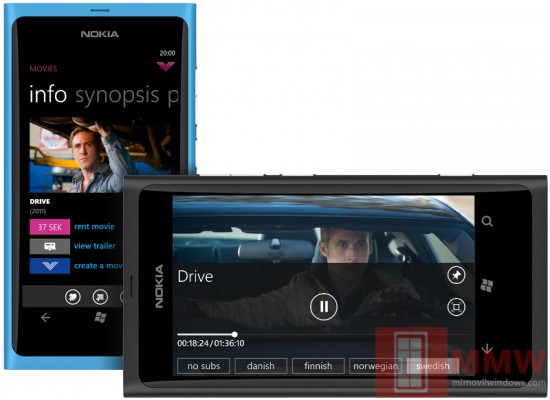 Another Nokia exclusive app just landed in Windows Phone Marketplace. Its the movie rental service Voddler. You can now watch movies and TV-series on your Nokia Lumia devices. You can rent or watch movies with ads from Hollywood, Europe, etc,. Voddler for Nokia Lumia devices comes with an exclusive feature called "Movie Night" which allows you to set up movie nights with your friends and sync your viewing both online and offline.
Nokia Lumia users will also get a 4 months of Voddler Plus service valued at € 7.90 / month 2 Tickets for the service  Lumia Voddler Movie Night feature. Enjoy the new movie experience on your Lumia device!
Download it here from the marketplace.
via: momovilwindows