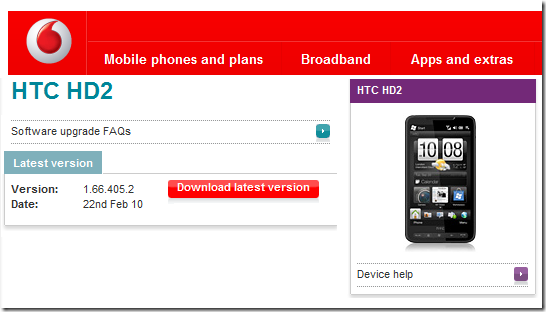 For the rare Vodafone HTC HD2 customers who have been waiting to be supported by the company, a ROM update has finally come available.
Build 1.66 can now be downloaded from HTC, which is equal to the public version available for download from HTC, but of course much behind the leaked 2.10 versions floating around at the moment.
At present it is not known adds anything beyond the stock HTC ROM, except the reassurance of not losing your warranty of course.
The ROM can be download from Vodafone here.