Due to a version number issue on the Windows Phone Store VLC has been unable to push out a new version of their app to Windows Phone users.
To skirt around the issue they have now made their private beta public, meaning anyone can now download the latest version of the app.
Thomas Nigro, the developer of the app writes:
"Unfortunately, we couldn't release it on our main distribution channel because of an odd Windows Store issue (version number problem). As the amount of users asking for an update is tremendous, I decided to use our Private Beta channel and transform it to a Public Beta channel."

"The Public Beta channel works like Facebook and Facebook Beta. The first one is stable, well tested and should be OK for everyone, while the second brings new features, bug fixes … and potential new bugs. Facebook Beta is hidden, and you can download it only via a link -> Same for VLC Beta. It also means the VLC Beta channel will get updates more often."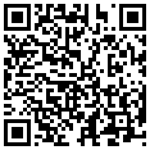 One side-effect of the access to the beta is that the app now supports Windows 10 Mobile.
Those eager for the latest, possible more unstable version of the app, can find it in the Windows Phone Store here.
[via link="http://www.windowscentral.com/vlc-windows-phone-and-windows-10-mobile-updated-public-beta-version?utm_source=wpc&utm_medium=twitter"]the WC[/via]