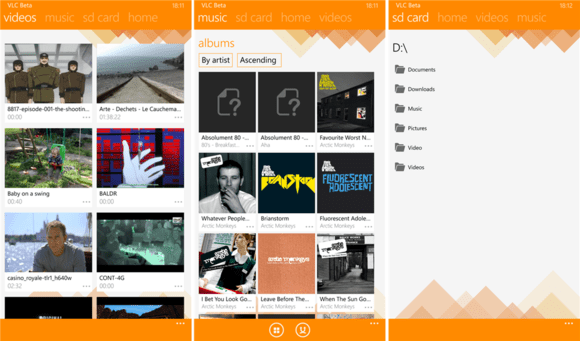 VLC Player for Windows Phone just got updated to v2015.327.1717.521 in Store. This update improves the percent of shared XAML code and the app will be faster on low-end phones.
VLC media player is a portable, free and open-source, cross-platform media player and streaming media server written by the VideoLAN project. VLC media player supports most audio and video compression formats, files and streaming protocols.
Download it here from Windows Phone Store for free.