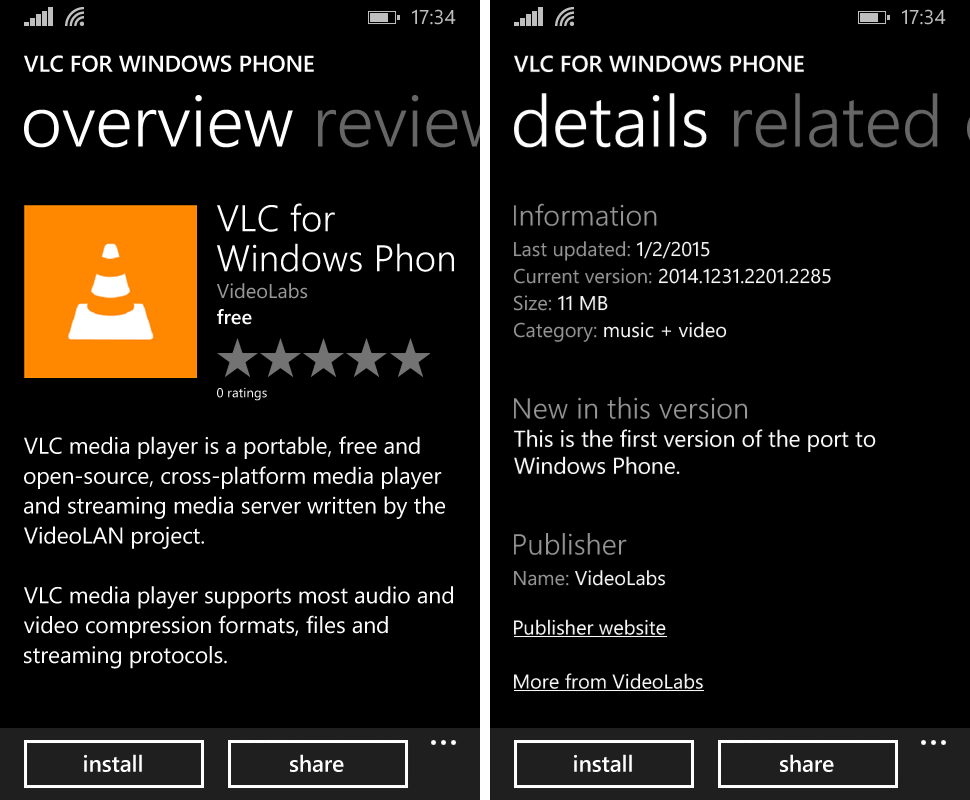 Nawzil has posted a screen shot of what appears to be the non-beta version of VLC for Windows Phone.
The store description lacks the Beta label, and the build number (2014.1231) is ahead of the current closed beta release (2014.1222).
That version is still pretty crashy, and lacks background audio, but it may be that this feature, which is said to be coming soon, is the last before its public release.
Are our readers eager to try the app? Let us know below.
Thanks to our tipster.