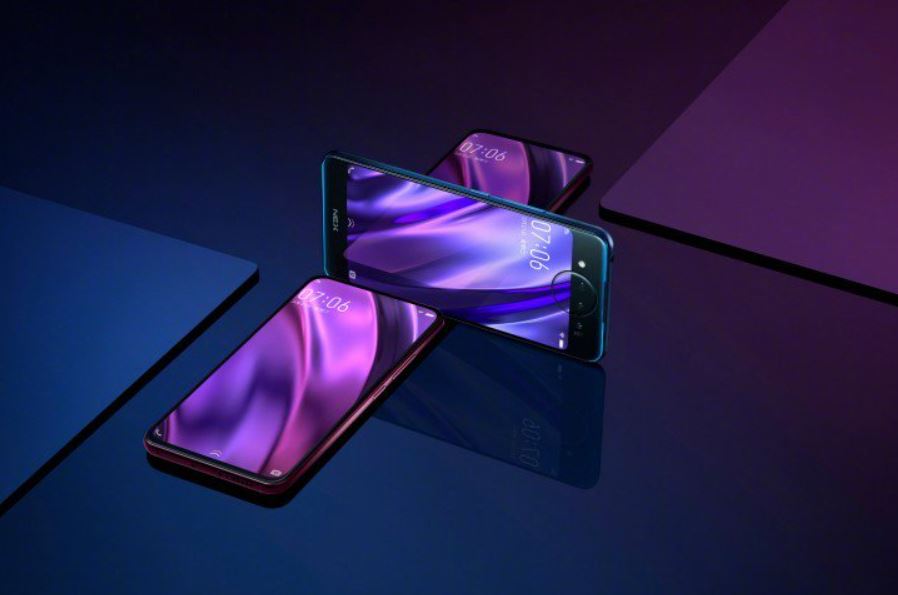 Vivo today announced its latest flagship device, the NEX Dual Display Edition. The new NEX Dual Display Edition comes with a revolutionary dual-screen design similar to the one we already saw in Nubia X. On the front of the device, you have got a 6.39-inch Ultra FullView Super AMOLED Display with an improved screen-to-body ratio of 91.63%. And yes, there's no notch on the display. Vivo has solved the notch problem by including an additional 5.49-inch Super AMOLED display on the back. Using this rear display, users can use their main cameras to take selfies. Adding futuristic element included in this device is the Lunar Ring featured on the rear display. This ring creates a glowing band of colors for notifications and can even pulse according to music.
NEX Dual Display Edition comes with a triple camera setup which consists of a 12MP Dual-Pixel main camera (featuring a Sony IMX363 sensor and 4-axis OIS), a Night Video Camera and a Time of Flight (TOF) 3D Camera. The TOF 3D Camera not only enables point-to-point distance measuring, but also supports 3D Modeling of the user's face for enhanced facial recognition, and beautification features. Vivo is also using the rear display to offer some unique camera features, read about them below.
Mirror Mode allows users to see themselves in the rear display while being photographed or filmed.
Pose Director can show a posed image or video in the rear display as reference for imitation.
NEX Dual Display Edition is powered by the Qualcomm Snapdragon 845 octa-core processor and comes with 10GB RAM and 128GB ROM. It also features In-Display Fingerprint Scanning technology for unlocking your device when using the primary display.