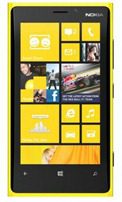 Zacks Investment Research reports that Italian and French carriers Vivendi and Telecom Italia have both confirmed that they will be carrying the Nokia Lumia 920.
Italy's largest carrier Telecom Italia S.P.A has confirmed they will be offering the device, while France's second largest carrier Vivendi SA has pegged a date in November.
Meanwhile Belgian carriers are not expecting to offer the handset until 2013, while T-Mobile Czech Republic is still assessing demand.
At present rumours suggest a mid-October launch in major European markets, followed by smaller markets later in the year, and a November launch in USA.
Via Nasdaq.com