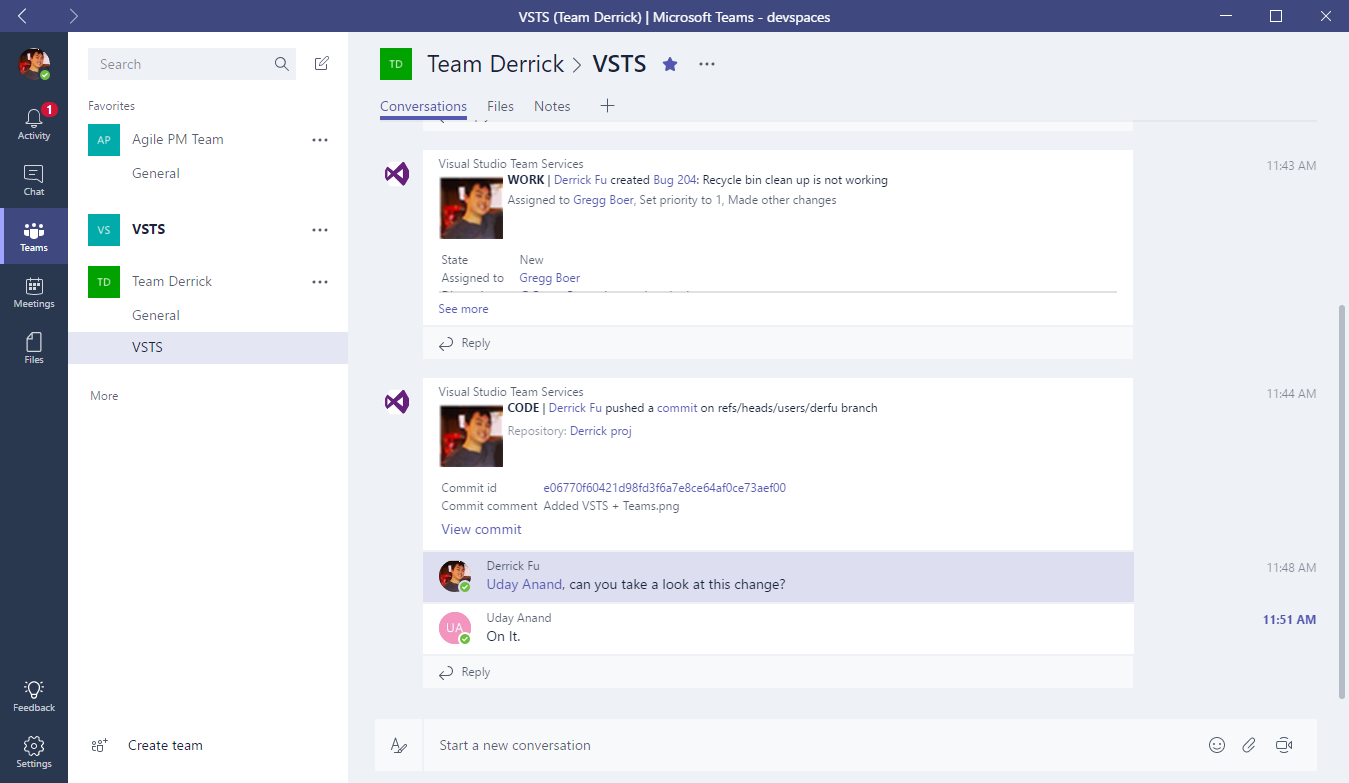 Following the introduction of Microsoft Teams earlier today, Visual Studio team today announced the integration of Team Services with Microsoft Teams. With Microsoft Teams, Microsoft is providing a comprehensive chat and collaboration experience, across your Agile and development work.
Team Services users can now stay up to date with alerts for work items, pull requests, commits, and builds using the Connectors within Microsoft Teams. Each Connector event is its own conversation, allowing users to be notified of events they care about and discuss them with their team. Microsoft is also bringing the Team Services Kanban boards right into Microsoft Teams, allowing your team to track and create new work items without leaving your team's channel. This integration will be available starting next week on November 9.
Find more details about this integration here.