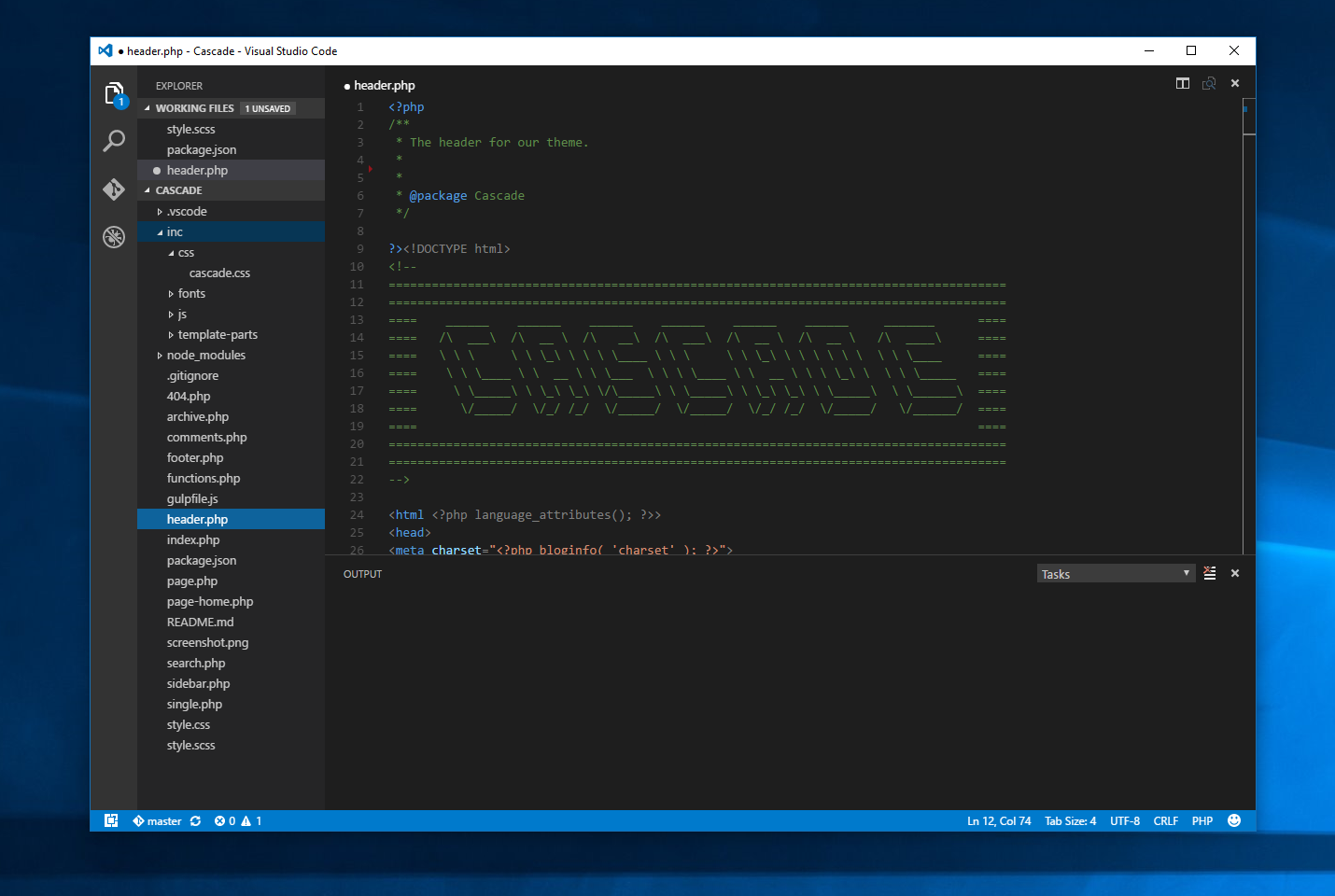 Microsoft's Visual Studio Code today picked up a pretty major update. The company today released Code 1.2, which introduces a couple of new features for the code editor, debugger, and for Extensions as well. With the latest update, Microsoft is adding the ability to trim automatically inserted whitespace which is a very handy feature. For Extensions, Microsoft is now allowing users to manage their extensions right from the command line — users can list, install or uninstall any extension they want from the command line. Here are some of the other highlights of Visual Studio Code 1.2:
Editor: Ability to trim automatically inserted whitespace, a new key binding to select all find matches, and the Peek view is now resizable.
Linting: ESLint now supports the ability to fix all problems and TSLint supports quick fixes and file exclusion.
Languages: Code completion (IntelliSense), Go To and Peek Definition, and Find All Occurrences support for CSS variables in CSS, SCSS, and LESS files.
Workbench: A new integrated Terminal allows you to stay in VS Code while using your platform's shell, we've added the ability to remove key bindings, and we've made progress on Tab support.
Debugging: You can now control how the Debug Console is revealed and we've improved stepping performance for Node.js applications with large numbers of local variables.
Extensions: You can now list, install, and uninstall extensions from the command line. For extension authors, we've expanded our debug, TextMate grammar, and command APIs and we've improved the Language Server Protocol.
Microsoft has detailed all the new features in the Visual Studio Code website, which you can view here.  If you want to download Visual Studio Code on your Windows PC, Mac or Linux devices, you can get it from here.