Several blogs are reporting that Vine for Windows Phone is now in the Windows Phone Store.
The above screen shots accompanied the article suggesting it will not be long before the apps will be on our phones.
Mashables note: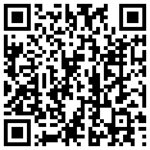 The Vine app on Windows Phone is nearly identical to the versions on other platforms, with a couple of differences: The app takes advantage of Windows Phone's "lenses," which bring all the features within the phone's built-in camera to image capture within the app. Also, the app makes use of the platform's live tiles, alerting users to new content via the app's icon on the home screen.
Have any of our readers spotted the app in the store yet?
Update: Vine has now posted a blog entry themselves confirming the launch, but so far no link yet.
Update 2: According to WPScoop this is the link, but the app is not live yet.
Update 3: You can download the app from Windows Phone Store now.