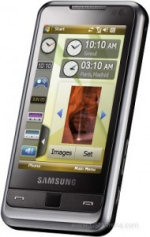 The Unwired has put up a video detailing the features of the latest Samsung Omnia ROM that will be appearing on shipping devices.
In use the device certainly appears both feature packed and easy to use, and Arne additionally reports much improved battery life in the shipped ROM versus earlier versions.
Follow the link to see Arne's thoughts and opinion.