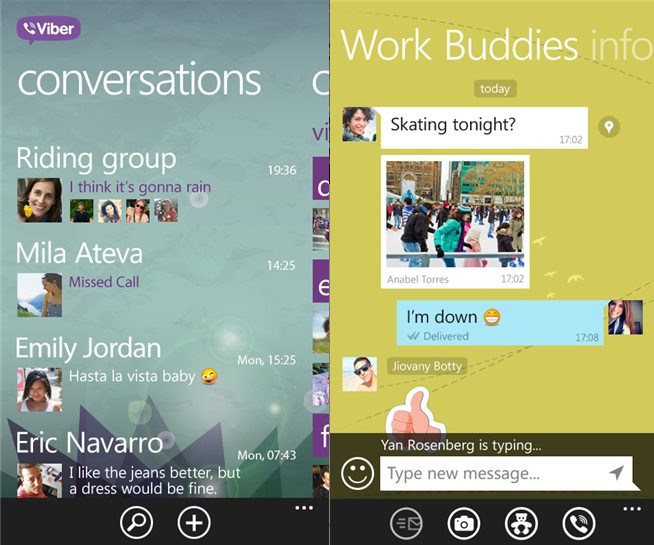 Viber cross-platform messaging app got updated to v4.2.1. The updated version does not bring any new features, instead it includes
Enhancements to the way Viber handles photo, video and location messages. The previous v4.1 update was a major one with support for Viber Out and more.
What's new in version 4.1:
Viber Out: call non-Viber mobile and landline numbers at low rates
Send video messages
Send multiple photos at the same time
Hands-free Bluetooth support: seamlessly transfer calls to Bluetooth
Download the update here from Windows Phone Store for free.