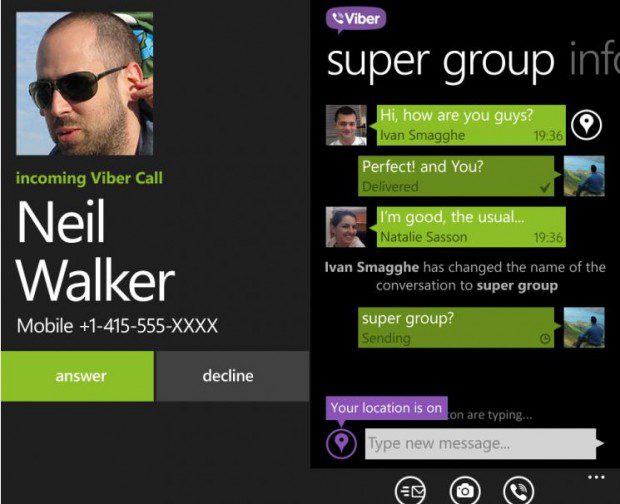 Viber has recently revealed via their official Twitter account that their VOIP update for Windows Phone 8 devices is coming very soon. They also mentioned that they don't have any exact release date. My guess is that it will be released in next few weeks. What do you think?
Currently their app supports IM between Viber users and some basic functionality. Do you miss the full version of Viber on your Windows Phone 8 device?
Download it from Windows Phone Store here.
Source: Viber
Thanks to everyone who sent this.