Windows Phone's app story can be summed up by the phrase, you gain some – you lose some. After Chase and BOA pulled their app as well as some other American based firms, Vevo appears to be latest one to have pulled their app. Latest may not exactly be the word, thr Vevo app may have pulled at anytime after its last update in 2014.
The reason? We don't know but we could speculate that the app got pulled for the same reason we didn't receive any tips about it. Not too many people cared enough to use it.
Its a shame that such a nicely designed app had to bite the dust, but on the other hand – if you didn't notice, then you most likely didn't -and still don't care (crocodile tears in the comments section don't count).
However it is clear that the Windows Store is still far from stable and even  Universal apps (Vevo was one in the linked app sense) aren't a sure bet yet.
Update: Vevo notes on its website that:
  The Vevo app for Windows Phone has been permanently retired. However, there are two ways that you can continue enjoying Vevo content on your Windows phone:

1. Use the mobile web version of Vevo.com on your phone's browser.
2. Use YouTube's app to view Vevo videos.

The app will still be available on Windows 8.1 for tablets and PCs. Thank you for using Vevo.
That's it folks. Lights out.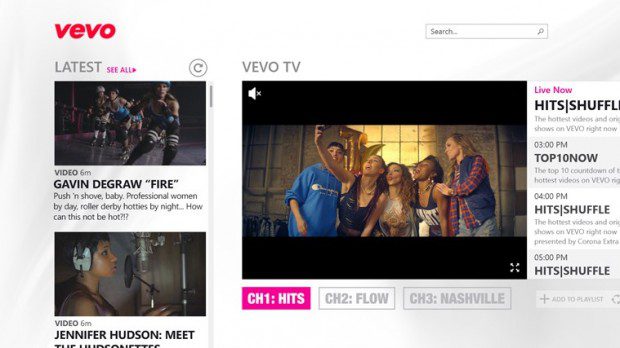 The app remains available for download on Windows 8.1 at this time.