App Description:
The wait is over! VEVO's Windows Phone 7 App is live. Download it now FREE!
The #1 online destination for music videos is now on your Windows device. VEVO's free high-quality music & entertainment programming experience is now available within a gorgeous new Windows Phone 7 App.
Discover, watch & share your favorite music videos wherever you want, whenever you want. Be the first to see exclusive new video premieres and watch live streaming concerts.
Features:
• Access VEVO's entire music video catalog – 25,000 videos from more than 7,500 of your favorite artists
• Features include: Exclusive Videos, Premieres, Top Charts, Top Playlists, Artists On Tour & VEVO Original Music Programming
• Create and save custom playlists for easy on-demand playback of your favorite videos.
• Share any video easily with friends via Twitter, Facebook & Email
• Have fun with music trivia before watching each video
Download VEVO now and join the millions who are already experiencing high-quality music videos from VEVO while on-the-go.
VEVO for Windows Phone 7 will work over 3G network connections, but for the highest quality music video experience, we suggest accessing via Wi-Fi whenever possible.
PLEASE NOTE: Due to the nature of some licenses from the content owners, Features and Videos may not be available in all regions.
What is VEVO?
VEVO is the world's leading all-premium music video and entertainment platform.
VEVO is available in the United States, Canada and the United Kingdom, which includes VEVO.com, Mobile Apps (iPhone, iPod touch, iPad, Android and Windows Phone 7), Connected Television (Google TV, Boxee) and user embeddable video players. VEVO powers music videos on over 200 artist pages across Facebook, as well as syndicates to dozens of online sites, including AOL, BET, CBS Interactive Music Group (including Last.fm) and Univision. Additionally, through a special partnership with YouTube, VEVO is accessible in over 200 countries
Download it here.
DC Comics: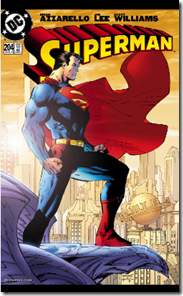 App Description:
DC Comics is the biggest and best North American comics publisher, featuring a wide variety of characters and genres. Renowned for the World's Greatest Super Heroes – Superman, Batman, Wonder Woman, Green Lantern, The Flash and many many more – DC has thrilled readers with fantastic tales from the DC UNIVERSE in dozens of languages around the world for decades.
Publishing more than 80 comic format titles monthly and over 1,000 comic books and graphic novels annually, DC also presents different flavors of graphic storytelling through its diverse imprints.
Download it here.
via: wpcentral