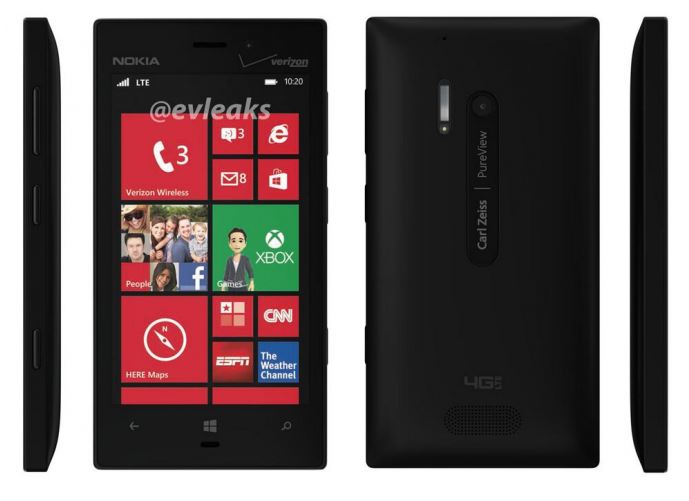 Bloomberg reports that Verizon will unveil the Nokia Lumia 928 in May, according to "two people familiar with the plan."
They claim the handset  has a  4.5-inch touch screen, 8- megapixel camera and wireless charging, and a metal body, which conflicts with other leaks which shows a slightly thinner polycarbonate case.
Earlier leaks have also suggested a release would be expected as soon as April 24th, but the device now appears delayed, possibly due to further testing on the slightly updated version of Windows Phone 8 GDR 2 the handset is said to run.
Nokia and Verizon declined to comment on the rumour.
Via The Verge.com