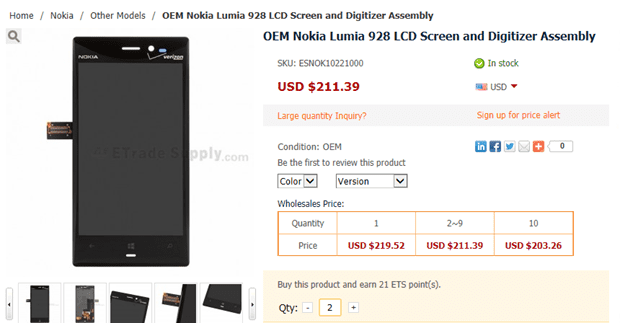 It seems if you cant wait for the release of the rumoured Verizon Nokia Lumia 928, you can already start purchasing the parts online and assembling it yourself.
Smartphone parts supplier etradesupply.com is offering the LCD screen and Digitizer Assembly for the as yet announced handset. The logo on the screen confirms the destination of the handset, which is expected to be a slightly thinner Nokia Lumia 920 with an Xenon flash.
Rumours have pegged the release date as some time this month, so I think Nokia might as well let the cat out of the bag and launch the handset already 🙂
Via WPC.