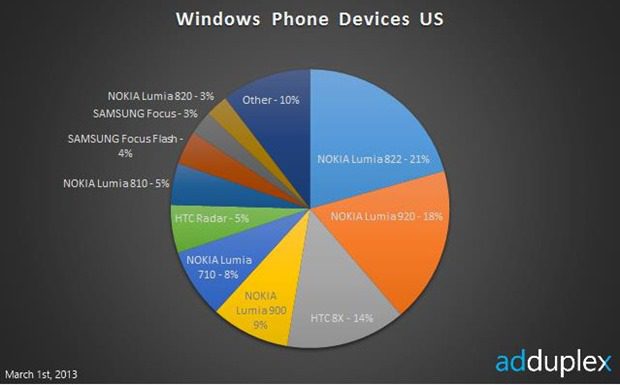 Here is a surprise result from this month's Adduplex stats.  According to their numbers there appears to be more Nokia Lumia 822 handsets, exclusive to Verizon, in circulation, that AT&T Nokia Lumia 920s.
The 822 has had much less promotion than the Nokia Lumia 920, but is on the largest carrier in the US, is being served to a population starved for a new Windows Phone after the long reign of the HTC Trophy, and is available for free.
Do our readers think this is reason enough for the 822 outselling the NL 920, or is something else going on? Let us know below.
Via Neowin.net.