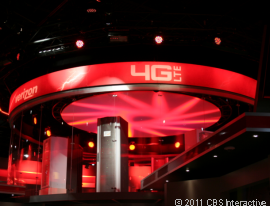 There is a rumour that Verizon will be getting the Nokia Lumia 710 in April this year. 
The news may come as a bit of a surprise however to Keith Lampron, Verizon's associate director of device marketing.
He told CNET from now on, 4G will be a –"a hard requirement" for smartphones on their network, except for their Push to Talk network.
Unlike Sprint however Lampron was more open to Windows Phone, telling CNET they had every intention of supporting Windows Phone in the future.
With other rumours that Verizon has turned down the Nokia Lumia 900 and will be waiting for Windows Phone 8 handsets, the arrival of the Lumia 710 on the network may not be something one would hold one's breath for.