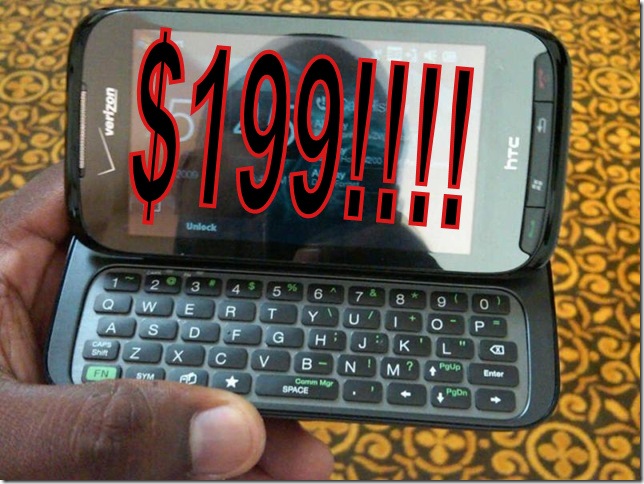 The BGR's spies has uncovered some tasty details about the Verizon HTC Touch Pro 2.  The great news is that the device is expected as soon as September 11th.  The even better news is that it is set to be only $199 after a $100 rebate (with a 2 year contract of course).
This is of course in stark contrast to the high prices Sprint and T-Mobile customers had to pay, but its likely Verizon's contracts are also significantly more expensive.
Read more at BGR here.