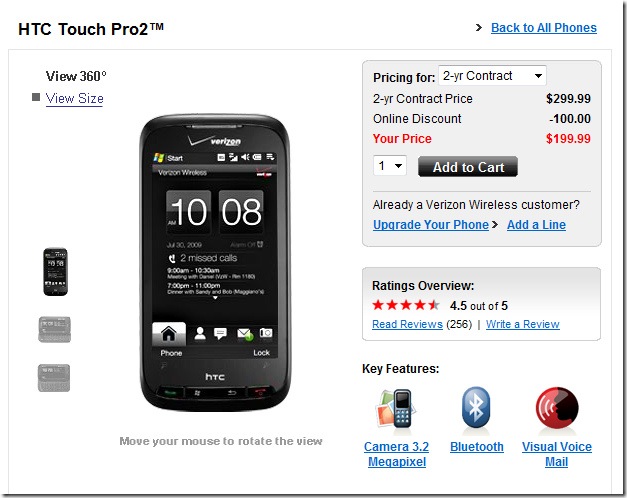 I know many of our readers have been waiting in tense anticipation for this day, but it has now finally arrived.  According to Verizon's website the device is now back in stock, ready for purchase.
Of course if Verizon ordered as few as last time, this situation may not last long, so better follow this link to get one now!
Thanks JohnDoe for the tip.