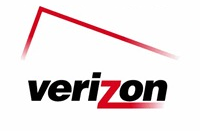 A Verizon spokesperson confirmed America's largest carrier will not be selling any Windows Phone 7 handsets this year, and had no definite plans for 2011 either.
Despite a so-called "solid relationship" according to Verizon spokeswoman Brenda Raney, Verizon Wireless will not be offering a device running Windows Phone 7 this year.  She went on to say that the company will "probably release a phone in 2011".
Like Verizon, Sprint confirmed support but not definite plans for when their first Windows Phone 7 will be made available.
Microsoft declined to say which carriers would bring out the phones and when, but said in a statement "Verizon continues to be a key Windows Phone partner going forward."
Read more at BusinessWeek here.
Via WMExperts.com
Thanks Zuner@Heart.com for the tip.