Here's a cool toy app created by 6Fg8, a member of XDA-Developers.com.
The software for the HTC HD2 uses the built-in compass to detect metal nearby by the deviation of the earth's magnetic field included by the metal. 
How to use:
Place your device flat on a surface. After starting the app, the gauge should show zero. If it doesn't, take your device and write a couple of "eights" in the air (this is to get rid of magnetism which might get stuck in the sensors).
Then use a pair of scissor or something the like and move it slowly to the right side of your device. At a distance of approx. 5 cm. the gauge should start to move. Take your device and move it with its right side near metals, and see if the gauge shows values.
Download the app here or use our Microsoft tag (gettag.mobi)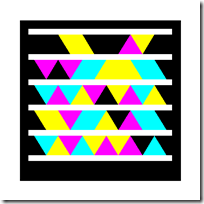 Via Pocketnow.com