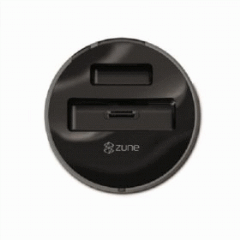 Paul Thurrott has posted on the various car technologies supported in Windows phone 7, which unfortunately excludes Audio Out via the USB port.
Paul does however note that this feature is in fact on its way.
He writes:
However, I know that Microsoft is using USB audio- and video-out with their own devices, in fact, that's how they're doing all of their onstage public demos. This internally developed software is very buggy and it's not clear what form it will take when it reaches the public, but I've been told it's coming.
This is indeed welcome news, as it opens up the options for accessories such as bedside docks and of course car kits. The Zune, which much of Windows Phone 7 technology is based on, of course does already support Audio and Video out via its standard connector.
Read more about car kit support at Windows Phone Secrets here.