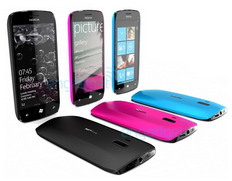 We have received some info from a tipster making the pretty reasonable claim that Nokia's first Windows Phone will only be released in October at Nokia World (October 26th).  This by itself is not surprising and has been rumoured before.
What is somewhat new (but also not completely so) is that this will only be a European launch, and that US customers will have to wait till 2012, after Mobile World Congress 2012 (which runs from the 27th February till the 1st March) in Barcelona before Nokia WP7 handsets will reach US shores.
That would put a US launch about 7 months off; information which buyers may want to consider when presented with HTC and Samsung's new wares at a much earlier date.
Will our readers hang on for Nokia's newest handset, or pick up a HTC Eternity or Samsung SGH-i937 well before then? Let us know below.
Thanks to our anonymous tipster.