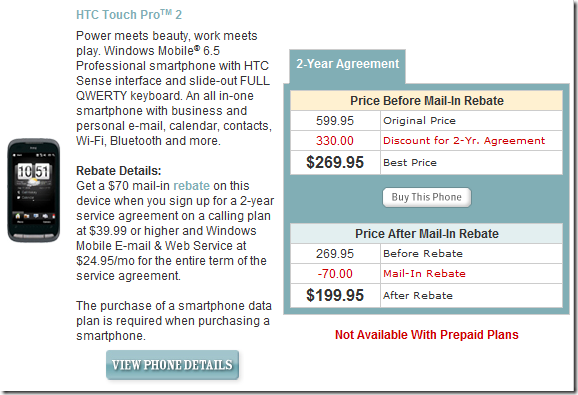 Its been a long wait, but the Windows Mobile 6.5 powered HTC Touch Pro 2 is now available on US Cellular.
The carrier is the last major network in US to carry the device.
The CDMA smartphone will be $199 on a two year contract after a $70 mail in rebate.
Read more at US Cellular's page here.