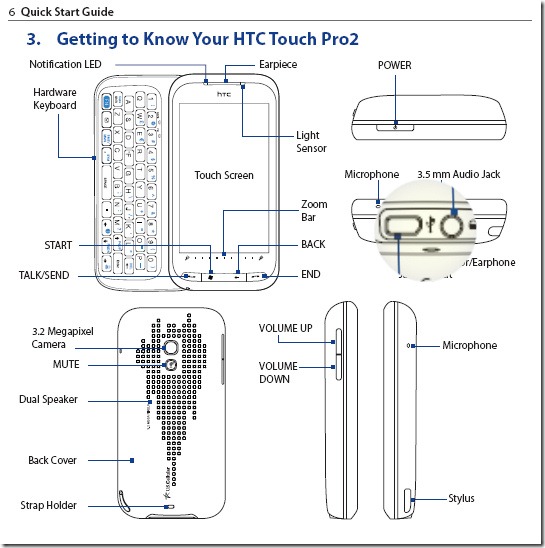 US Cellular seems like it will be the last one out of the gate with their HTC Touch Pro 2, but fortunately, unlike the AT&T version, it is not a gimped unit.
The manual, available here, confirms that the device will launch with Windows Mobile 6.5, and also confirms the smartphone will be also come with a 3.5 mm headphone jack. It appears to be similar to the Sprint version of the device.
According to our tipster the device is set to launch either on the November 11th or the 21st.
Read the manual here.
Thanks crazycruiser5 for the tip.