Developers BC3 has updated their WP8.1 app  Upload to Youtube, to version 2.2. The app is designed specifically for  Windows Phone 8.1, and lets you pick videos not just from your camera roll, but using a file picker from anywhere on your phone (such as the Downloads folder for example).
New in this version is a significant new feature – the ability to transcode a video to higher or more importantly lower resolution before uploading.  The feature is particularly important when bandwidth is low, when it may be a lot easier to upload a 100 MB 720P vs 400 MB 1080P file.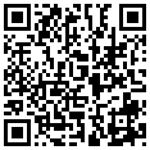 The update also brings stability improvements and improvements in link creation at YouTube.
The app is free and ad-supported (though an IAP can remove the ads) and can be downloaded from the Windows Phone Store here.