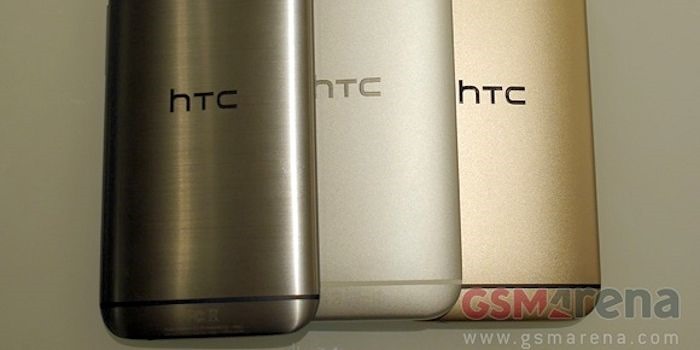 There is still one company which is providing a high end Windows Phone alternative, and that is HTC of course with its HTC One M8 for Windows.
There is a rumour that the next version of the handset, the HTC HIMA or HTC One M9 will also come in a windows phone version, and now, according to Upleaks, we have an idea of which colours the handset will be presented in.
Hima colours: Gray, Silver, Gold

— @upleaks (@upleaks) December 15, 2014
This is of course not a stretch, being the same colours the HTC One M8 is available in, as seen in the GSMArena graphic above. The HTC HIMA is rumoured to have a 5.0″ 1080p display, Snapdragon 810 chip, and 3GB of RAM and should hit the market in Q2 2015, with Upleaks suggesting March 2015.
Hima – March

— @upleaks (@upleaks) December 16, 2014
A Windows Phone version, if its on the way, may once again wait till W10 itself is released, though I think HTC could convert a lot of Lumia owners by releasing it simultaneously with the Android version running WP8.1 and promising an upgrade.
Do our readers agree?
via GSMArena