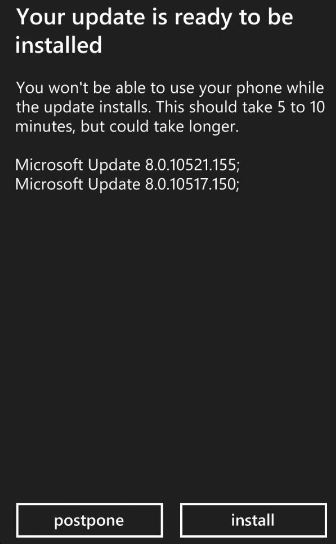 Back in October, Microsoft announced the release of preview version of Windows Phone 8 Update 3 (8.0.10512) which we usually referred as GDR3 update. The update included no.of improvements like support for higher resolution screens, new generation processors, screen rotation lock, tethering over Bluetooth, driving mode, custom ringtone support and more. Today, two new updates are available for devices which are currently installed with Windows Phone 8 Update 3 (8.0.10512) build.
The following updates are now available to download.
8.0.10521.155
8.0.15017.150
We are yet to notice any visual changes with these updates. I guess this is just a minor update from Microsoft which should include no.of bug fixes in GDR3.