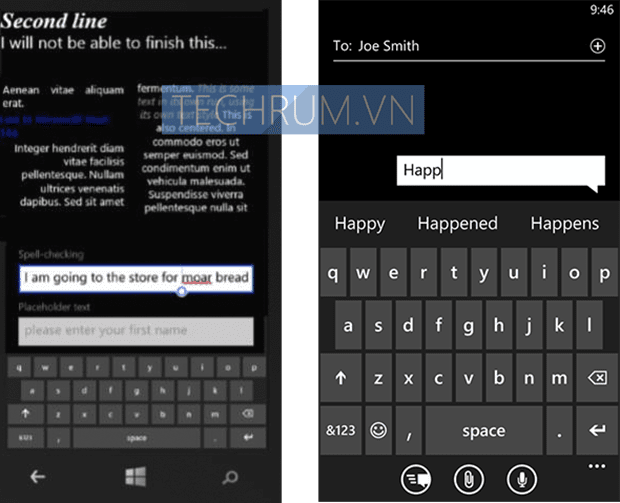 With screen sizes only increasing, the fact that the Windows Phone soft keyboard still takes up half the screen is rather ridiculous.
An update to the leaked Windows Phone 8.1 SDK just pushed out however reveals a new low-profile keyboard  which only takes up 20% of the screen height, and drops the rarely used emoticon key and also the word suggestion bar.
The keyboard was revealed in a slide about text box improvements, which can be seen after the break.
Do our readers appreciate this change? Let us know below.
Via Techrum.vn