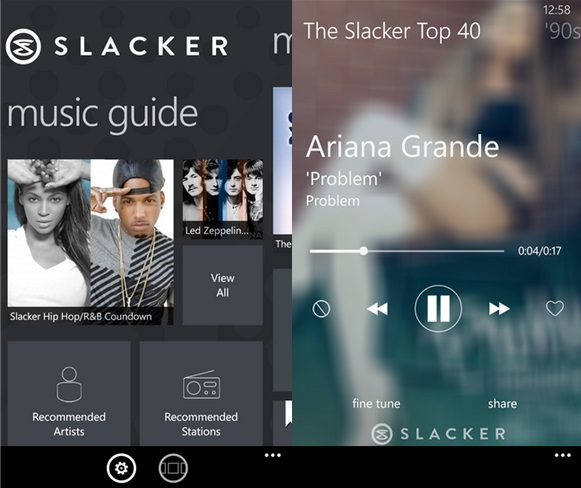 In a press release to announce their new Android app Slacker Radio has also announced an update coming to their Windows Phone app soon.
Their Android app as just been redesigned with an enhanced interface and more radio-centric content.
In the press released they announced a new feature – Slacker Radio Tones:
"Slacker Radio Tones" – Slacker's re-imagination of ringtones that allows users to customize their mobile experience by setting either songs, stations, playlists* or albums as personalized ringtones and ringback tones across their entire contact list has been redesigned to allow customer more streamlined ability to search, preview and set tones from throughout the app. This feature is exclusive to Verizon Wireless customers and is the only service of its type, allowing subscribers to stream music as well as select tones from one application, and allowing users to set unlimited tones for a flat monthly subscription fee. Slacker Radio Tones will also be coming to iPhone and Windows Phone 8 apps later in April.
Hopefully we will also see the updated interface and other new features on Windows Phone also, including Off-line Listening, Fine Tune for more personalized recommendations and a new Today on Slacker feed.