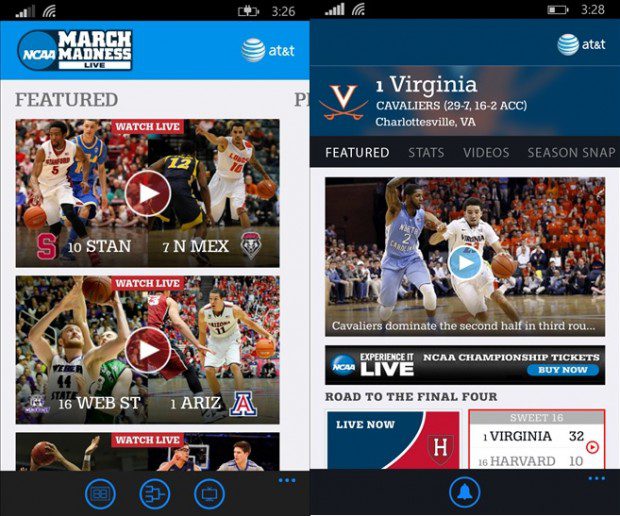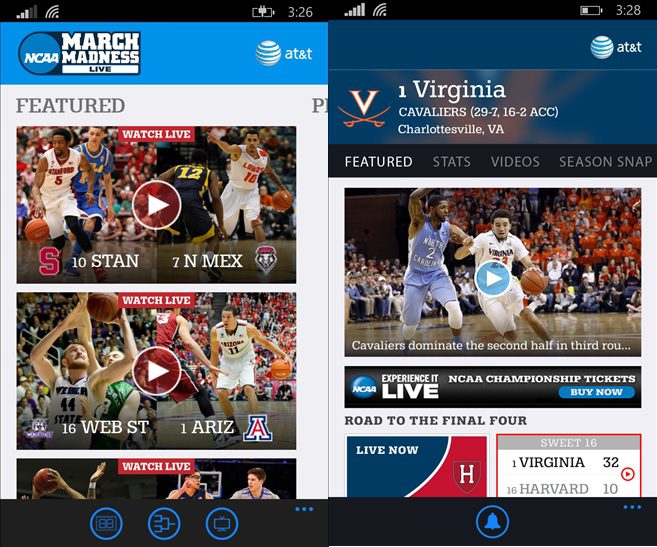 Watch every game from the 2015 NCAA Division I Men's Basketball Tournament live on your Windows Phone 8.1. With NCAA March Madness Live app, you have all the best rivalries, upsets, and buzzer beaters right at your fingertips anytime, anywhere. Log in with your TV provider to enjoy unlimited access to live streaming video of all 67 games across TBS, CBS, TNT and truTV. A temporary preview period is available for live game streaming before login is required.
WHAT'S NEW IN THIS VERSION?
— Updated for the 2015 tournament with a refreshed look and feel.
— Satisfy your team fan loyalties, learn about the Cinderellas, and research your bracket with the all-new team pages.
— Featured section allows fans to discover the tournament's best storylines and relive classic March Madness moments.
— It's never been easier to make bracket picks on your phone. Choose between list view for quick picking and bracket view for that timeless look and feel.
Download it here from Windows Phone Store for free.