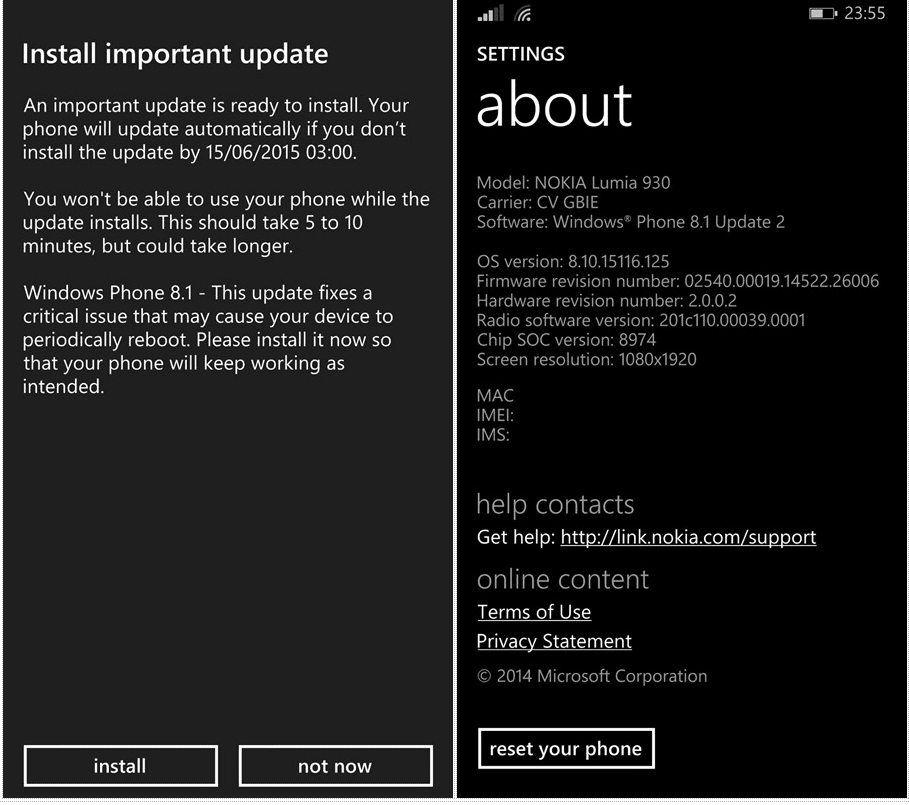 Microsoft is pushing out an update the Nokia Lumia 930 owners to correct a "critical issue that may cause your device to periodically reboot".
It seems to be rolling out to all handsets irrespective of what OS is present on the device, with both WP8.1 Update 1 and 2 receiving the patch.
The fix is likely similar to the ones incorporated in the update to the Lumia 640 also currently being rolled out, and will hopefully also contain other goodies.
To see if the update is available for your handset go to Settings>Phone Updates and tap on Check for Updates.
Screen shots via Reddit.com