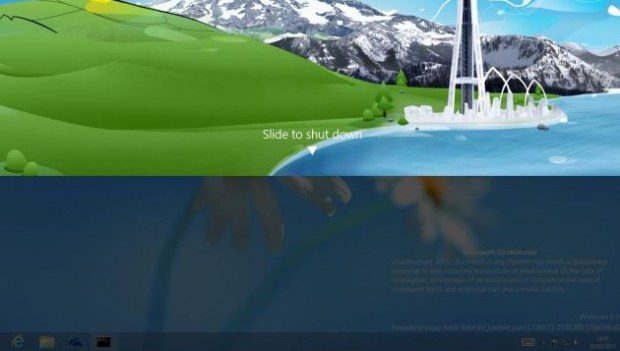 Microsoft revealed Windows Phone 7 back in 2010 and since then Modern design (then Metro design) got spread across all Microsoft divisions. Even Windows Server admin dashboard now looks sexier than most of the consumer facing apps. Windows 8 which was released last October has most of the Windows Phone's user experience optimized for large screens. Soft keyboard, people hub, lock screens, Live Tiles are some of the examples. Microsoft is working on an upcoming update for Windows 8, Windows RT and Windows Server codenamed Blue which brings in number of UX improvements.
Recently, an early preview of Windows Blue build got leaked and revealed no.of new improvements. Here are some of the items that are already in Windows Phone and now making its way into Windows 8.
Slide to shut down
Support for various smaller Live Tile sizes
Ability to automatically upload Pictures and videos to SkyDrive
Choosing theme from various accent colors
Similar to features moved from Windows Phone to Windows 8, I expect features like Search to be moved from Windows 8 to Windows Phone 8.
See the Verge's video demo of Windows Blue after the break (which shows a VPN setup screen which would be welcome  in the next Windows Phone update)
What do you think? You miss any Windows 8 features on Windows Phone 8 and vice versa?
Windows Blue hands-on preview