Microsoft recently released its first major Windows 10 update for this year with many new features and improvements. Likewise, the upcoming Windows 10 20H1 Update, which as per Microsoft's naming convention should be called the Windows 10 April 2020 Update, will offer many new features and as well as lots of improvements.
Although not much is known about the upcoming features, one of the things Microsoft is considering doing in the 20H1 update is making some improvements in the Notification Settings.
Future Windows 10 20H1 Builds will let you sort Notification senders by Name and Most recent, which is missing in the May 2019 Update. Not only that, but you will also be able to limit the number of notifications that appears in the action center. Furthermore, you can prioritize these notifications, meaning if notifications are of priority, you can make them appear at the top position of the notification center by tweaking the Notifications Settings. Bonus, there will also be some visual changes, which a lot of you'd appreciate.
Here is what the new Notification Settings will look like:
Gallery
And here is what it looks like now: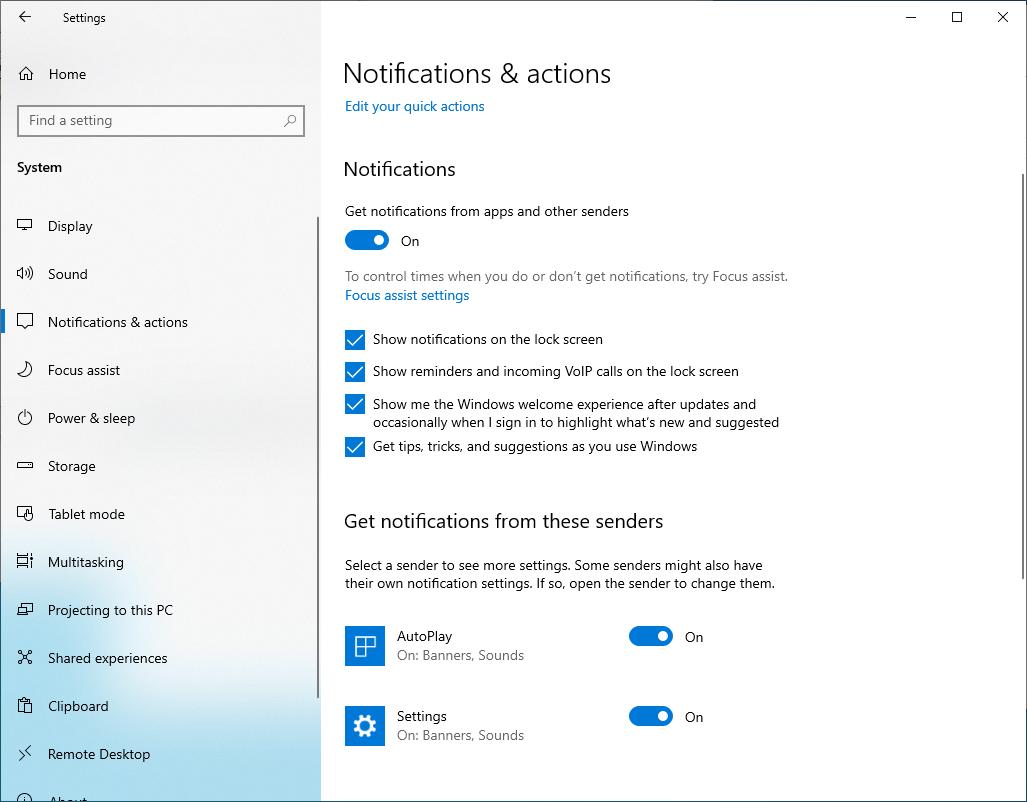 Do you think Microsoft's emphasis in improving the Notifications Settings worth it? Do you really care about notifications in Windows 10. If you yes then do you like these changes? Do let us know in the comments sections below.
Source: Albacore