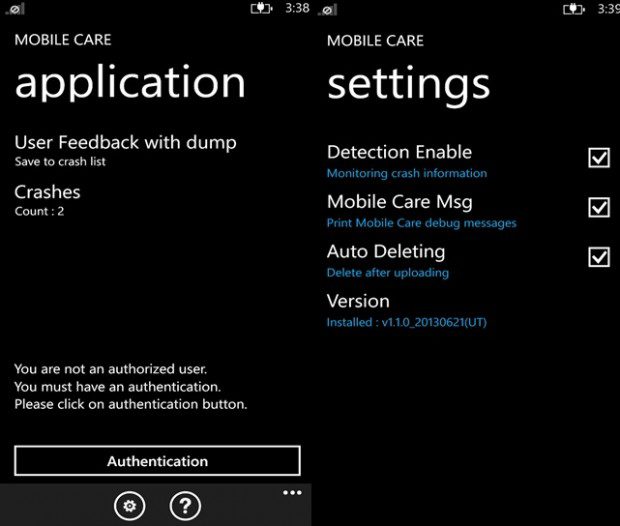 In May, we reported about a rumor about upcoming Windows Phone 8 devices in Q3 2013. It was from a Reddit user who posted a list of upcoming Windows Phone 8 devices as below.
HTC will release two versions of "Tiara", one is for LTE markets, other is not.

Samsung will release "Cronus LTE"

Huawei will release "Ascend WQ 5"

Nokia will push "EOS" and "Catwalk" (with no built in wireless charging but you will have WC covers)

GDR2 has already RTM'ed and you will likely to hear press talking about "Max" in the coming future.
Even though Samsung developed a WP8 device like Ativ S, they didn't market it well. I doubted whether they are developing any new devices for the future. It seems they are developing a LTE device codenamed 'Cronus' which we confirmed through a Samsung Mobile Care app. Here is the description of the Mobile Care app,
MobileCare collects the log/minidump files and uploads to Samsung MobileCare server which is normally used in User Trial. The quality of the product can be improved by statistical analysis of the log/minidump

*it can be worked only on below Samsung devices.
Cronus(developing), Launched devices (GDR2 or later version of ATIV S/ATIV Odyssey) and now we will use only for English.
Mobile Care is an official app from Samsung which got published in Windows Phone Store today, so we can take it as a confirmation from themselves. The only issue now is, whether Samsung will really market Cronus across the globe or ignore it like Ativ S. What do you think?
Thanks to Imperialdynamics for the heads up.