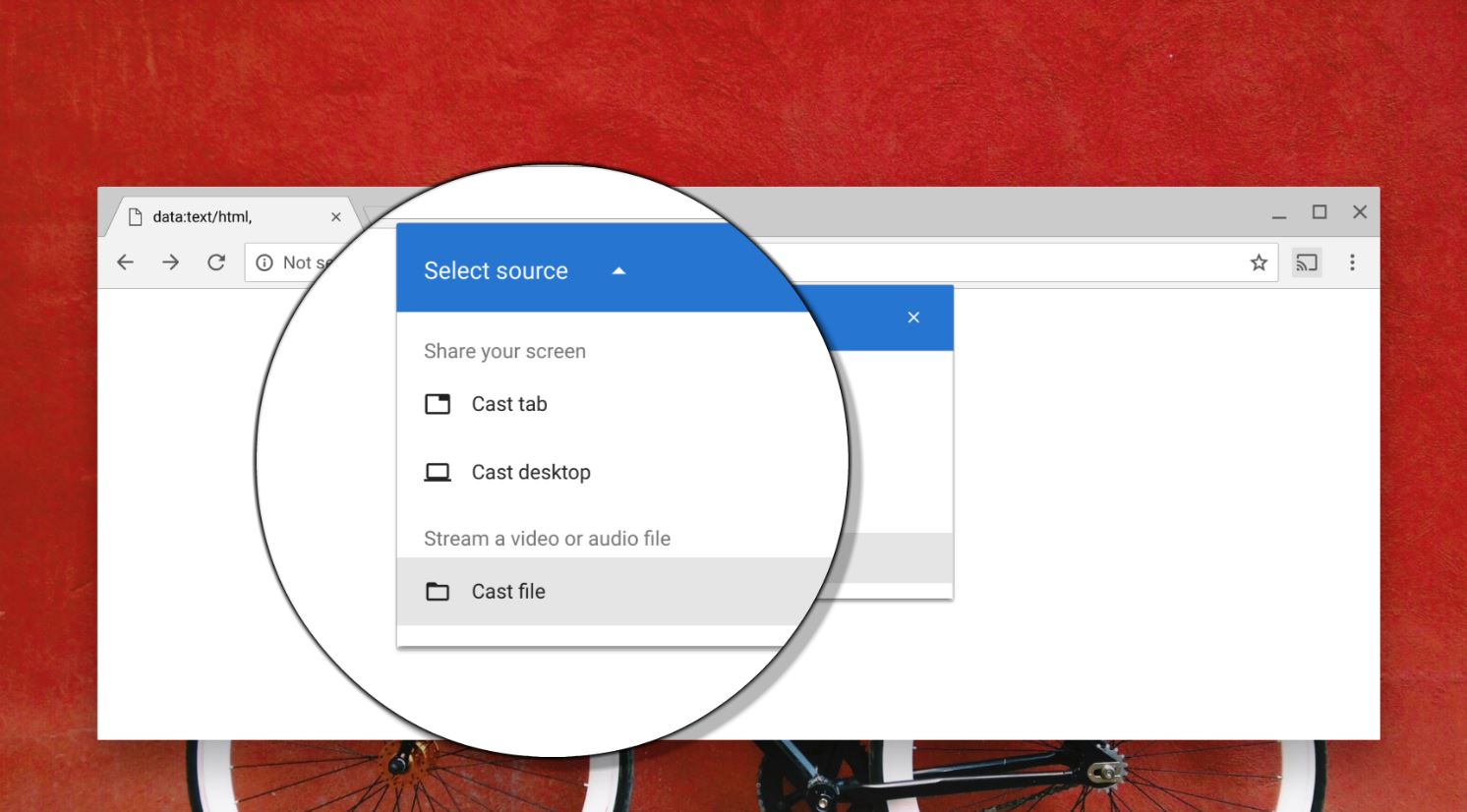 Google Chrome team is currently working on a new feature to make it even easier to stream a local audio/video file to your Cast device from Chrome desktop browser on Windows. They have added a new "Cast file" action to the Google Cast Extension modal window.
Here's how it works:
Click "Cast…" (or the Cast icon) in the browser menu
Click down arrow next to "Cast to"
Click "Cast file" to select the local file on your machine you want to stream.
This feature is available to Chrome users in the Beta channel. If the feature is not showing up, you can enable it using –enable-features=EnableCastLocalMedia switch.