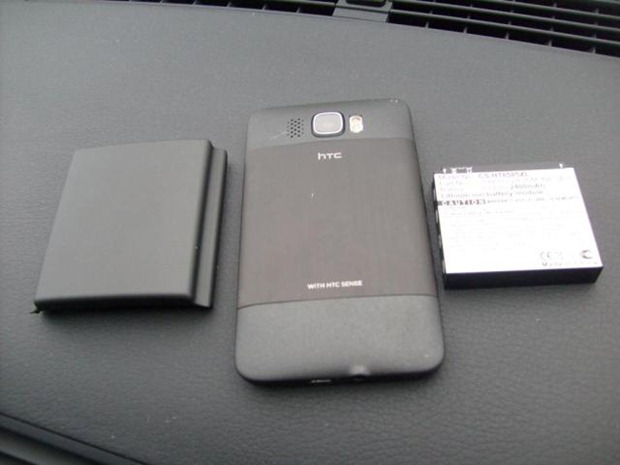 Coolsmartphone have published a brief review of an alternate extended battery for the HTC HD2.  Like the official version the 2400 mAh battery also ads a more than perceptible bulge to your phone, but it comes in at nearly a 1/3 of the price, at only £14.98. For that price you lose the kick stand, but still get the alternate battery cover.
The battery can be ordered from EasyDevices.co.uk here.
See Coolsmartphone for the full review and more pictures.