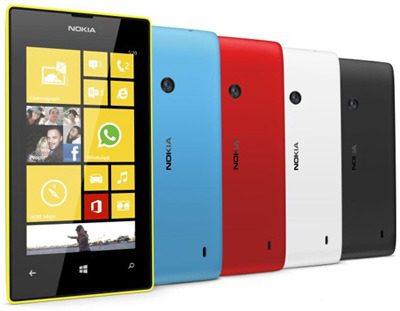 We posted earlier that Clove was getting the Nokia Lumia 520 only on the 22nd April for £169.99.  It seems Clove is both late and on the expensive side, with Unlocked-Mobiles saying the have the handset in stock right now, ready for shipping worldwide.
They are also charging less, with the device costing only £159.98 with VAT and for international purchasers £133.32 ($203).
The Lumia 520 comes with a 4 inch WVGA display, 5MP rear camera, 1GHz dual-core processor, 512MB of RAM, 8GB of internal memory, and MicroSD card support.
Find the handset at Unlocked-Mobiles.com here.