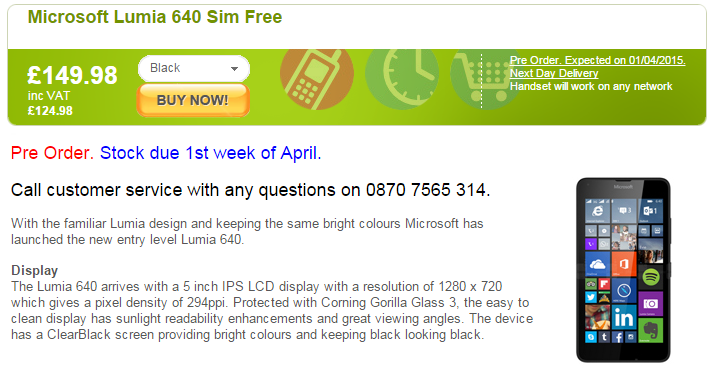 We have been writing about the Lumia 640 becoming available for pre-order at online retailers in UK, and were somewhat surprised by the relatively high price at the UK Microsoft Store (£169.99) compared to elsewhere in Europe.
Now Unlocked-Mobiles.com have also opened up pre-orders for the handset at their store, and the pricing is much more reasonable, and the availability even better, with handsets expected on the 1/4/2015, a week before the Microsoft Store.
The price at £149.98 is also much more reasonable, though still above the 179 Euro the French Microsoft Store is charging, but I suspect that's normal for UK.
Pre-order the handset at Unlocked-Mobiles.com here.