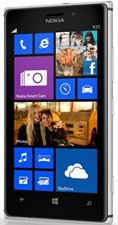 Unlocked-Mobiles.com now have the black Nokia Lumia 925 in stock. They appear to be the first to have this colour available, with a white version due on the 27th June and a grey version is coming on the 4th July.
They are offering the handset for £465.98 unlocked, £15 cheaper than Clove, who has the device for £480.
Unfortunately it seems all the handsets are the 16 GB version, with the 32 GB version only available via carriers.
See the device at Unlocked-Mobiles.com here.