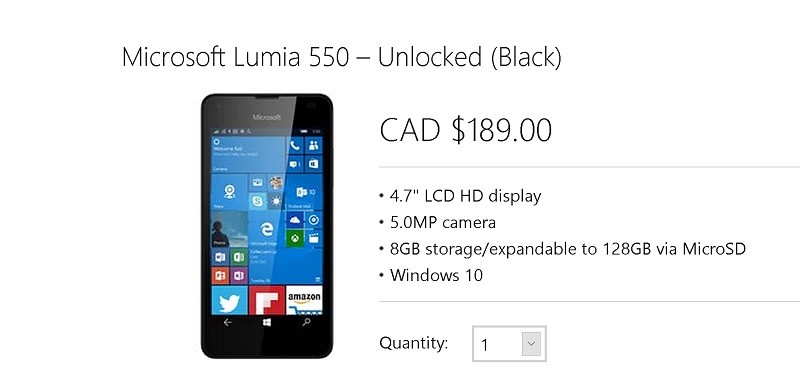 Microsoft is not currently selling any Windows 10 Mobile handsets via any major Canadian carriers, but if you have been wanting to get into Windows 10 Mobile on the cheap the Microsoft Store in Canada is now selling the unlocked Lumia 550 for only $189 Canadian.
The handset features a 4.7 inch HD screen, 5 megapixel rear camera 1 GB of RAM, 8 GB storage, LTE and is powered  by a Snapdragon 210 processor.
The handset can be found at Microsoft Canada here.