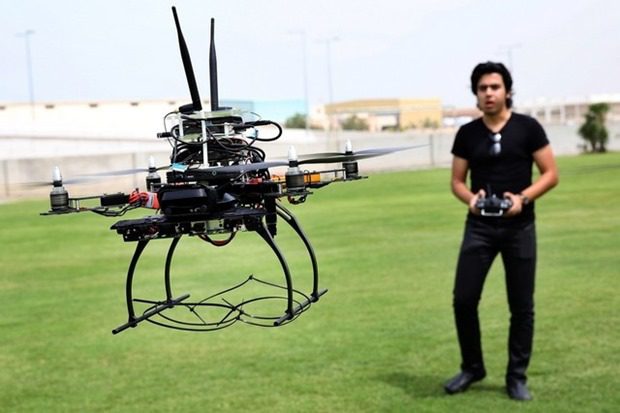 Students from Ajman University of Science and Technology (AUST) have designed and built a firefighting drone for Ajman Civil Defence.
The drone, with full auto-pilot, is designed to provide intelligence to help coordinate fire fighters.
It uses on-board GPS to fly pre-determined  flightpaths  and streams  live video, including night vision, and audio from the scene of an incident, and can be used to survey fires in high rises or find those lost in the desert.
The data is relayed to a Windows Phone, where controllers can use it for example to know the exact position of those inside the burning building.
The drone can also be equipped with smoke and gas sensors, and when fire fighters wear special sensors, also the location and condition of all the firemen.
"In any case of emergency they will know the exact same location of the person in the building. All the while the drone flying outside is giving a live video feed to the station," one of the developers said.
Prof Mustahsan Mir, head of the electrical engineering department, was one of the professors involved in the project. He said "drones are the future" and that working on projects such as this is the way to educate a new generation of students.
Via Thenational.ae