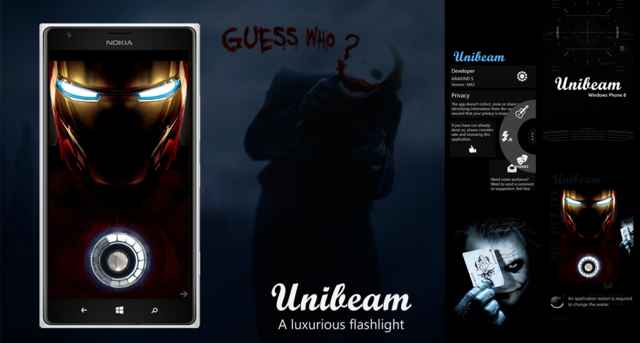 "Everybody loves a hero. But nobody ever forgets a villain."
Yes, Its Heath ledger.
Unibeam is an unique addition to the existing collection of flashlight applications in the store. Its fluid experience and impressive design has the theme of your favourite superheroes. And still is one of the fastest flashlight applications.
So, Who's the next big thing? Keep me posted about your favourite avatars in the reviews to get them on-board. Then why just a simple flashlight application, switch to #unibeam.
The app requires your phone to have LED camera flash light to function and does not work on devices with xenon flash.
The app has been downloaded over 10,000 times in just a two weeks time since its initial launch. Thank you for your warm welcome and wonderful support. The feedbacks are consistently assessed by us and the bugs are fixed. Please update your reviews if you feel the problem is addressed.
Unibeam
Version MK2
Changelogs:
Added a new avatar: Heath ledger
Fixed issues related to rate and review
Camera button integration
Initial start-up speed improvements
Revamped UI
Optimized battery usage under the lock screen
Features: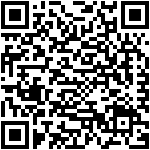 No advertisements, network data usage or tracking.
Tap & Hold mode : Turn on flashlight when button is pressed and turn off when released.
Use Camera shutter key to turn on/off.
Shake the phone to turn on/off.
Auto-on mode
Supports multitasking
Works under lockscreen
Voice command support : Say 'Jarvis on' or 'Open Unibeam'.
Readers mode
Supports for all WP8 devices
Easy customization
Get Unibeam for free from Windows phone store here or through the QR Code and get a whole new flashlight experience. Not to forget, its ad-free.